Driving in an RV has become a way that many adventurers are chasing after. What if you want to take your favorite dab pen on a trip?
Traveling with dab pens, accessories, and cannabis concentrates can get you in trouble on a plane, and bulky dab devices can also pose a fire hazard on the road.
Therefore, a more portable and safer dab pen is more suitable for your travel.
If you don't want to deal with shattered glass and spilled cannabis concentrate, here's a guide to help you find the best dabbing products for your trip.
Short Trip
On shorter vacations, travel to other nearby cities to discover new places and meet local friends.
For this kind of short-term excursion, you can try a 2-in-1 portable enail, which will not take up too much space in your suitcase, and the two different dabbing methods of 2-in1 enail can satisfy you when you want to be light during the journey shoot idea.
The water pipe adapter can be adapted to different water pieces, and Airflow controlling unit functions as a carb cap. Letting more air or less air in is totally within your control. With the company of Glow portable enail, short trips will also become exciting.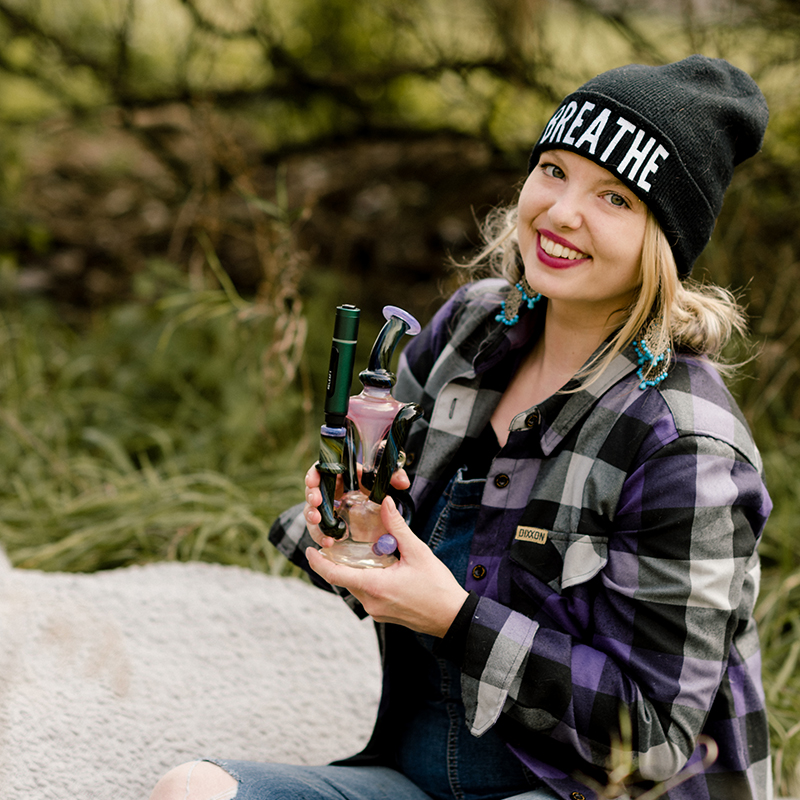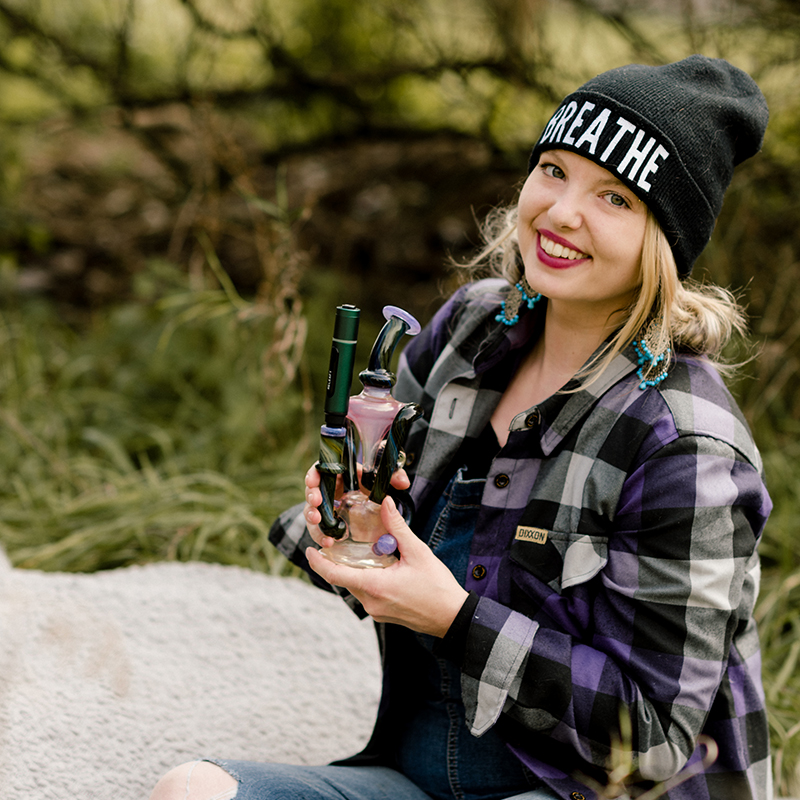 Long Trip
During a long-distance trip, you will spend a long time in different places, which may be sparsely populated villages, bustling towns, steep mountains, or wide coasts.
For long-distance and long-distance travelers, the portable, stylish and durable dab pen is more suitable for you.
Torch 2.0 dab pen supports two different atomizing cores and two different heating methods.
The built-in 1100mah battery can support multiple dabbing, so you don't need to worry about the problem that the dab pen cannot be charged during long-distance travel.
The most important thing is that the airflow device of Torch 2.0 can be easily disassembled, with no need for tweezers, and you don't have to worry about cleaning too much trouble during long-distance travel.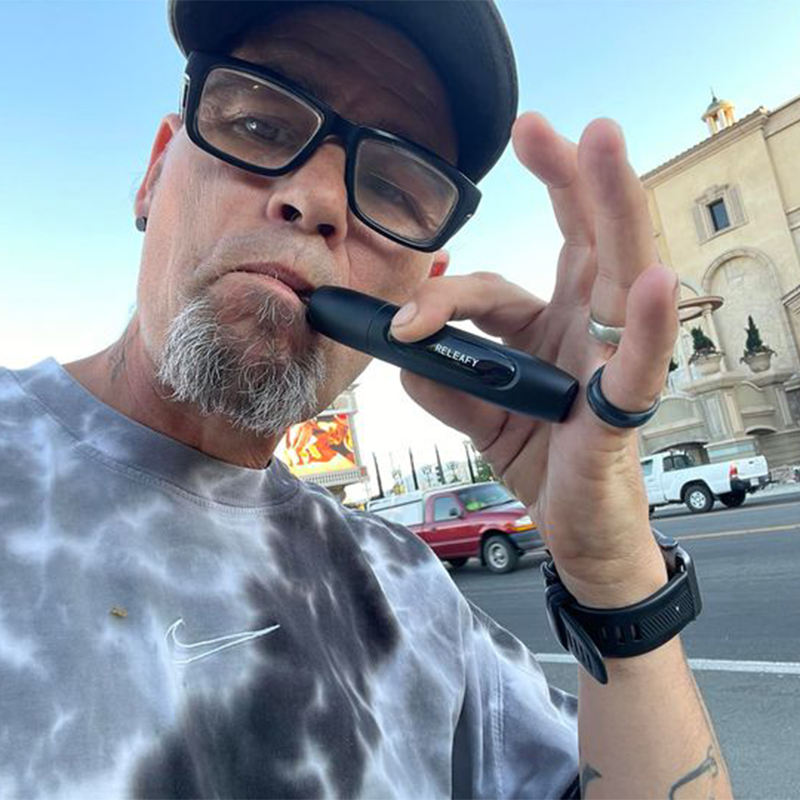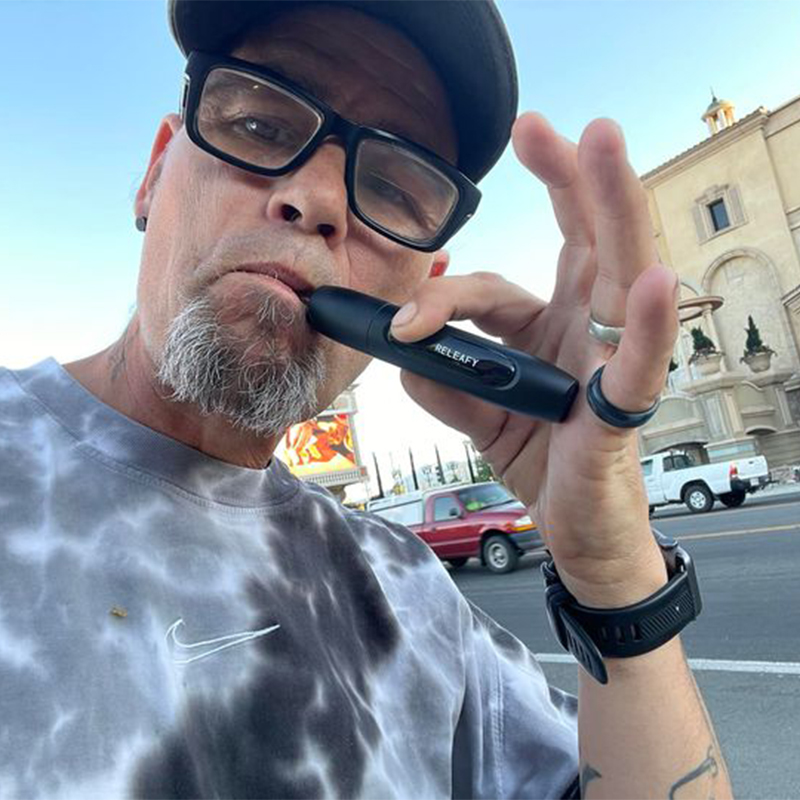 Homeless
A person's travel is a kind of pilgrimage. You may be seeking the true meaning of your soul, exploring the mysteries of life, or seeking a new meaning in life.
For this kind of long-term exploration, it is absolutely necessary to travel light. Too many cumbersome things are a kind of burden.
So the lightweight, compact and multi-functional Trinity is the best for you.
RELEAFY Trinity's 3-in-1 dab tool is an electric dab tool/heater/vape battery for 510 cartridges. Multi-function within one tool.
Electric dab tool function: cutter tip for cutting & loading concentrate.
Heater function: heater tip for heating dry herbs. The cylindrical heater tip adopts a ceramic heating element, which heats up quickly and can light a cigarette in 3-5 seconds.
Vape battery: Compatible with all 510 threaded cartridges on the market (resistance above 0.8 ohms). Trinity's battery for vaping supports 3 voltages,2.8V-3.3V-3.7V.
Trinity is a small but powerful dabbing device, and I hope it can give you inspiration and direction as you explore.
No matter which dabbing device you choose to accompany you on your journey, RELEAFY hopes you can stick to your own path.