3-in-1 Herb Heater & Dab Tool & Vape Battery
What We Provides to Customers
Want to know more? Contact RELEAFY Now!
I like Glow a lot and have been using it pretty regularly. It is easy to use and the battery last a good amount of time. I have been using mostly handheld without any glass, and it is very quick and convenient.
Strain
I love the body and feel it's very sleek fits in a pocket. The auto fire cleans the coil super well and efficient. Amazingly fast at charging. Usually 30 min to 40 for the slidr.
SlinkHat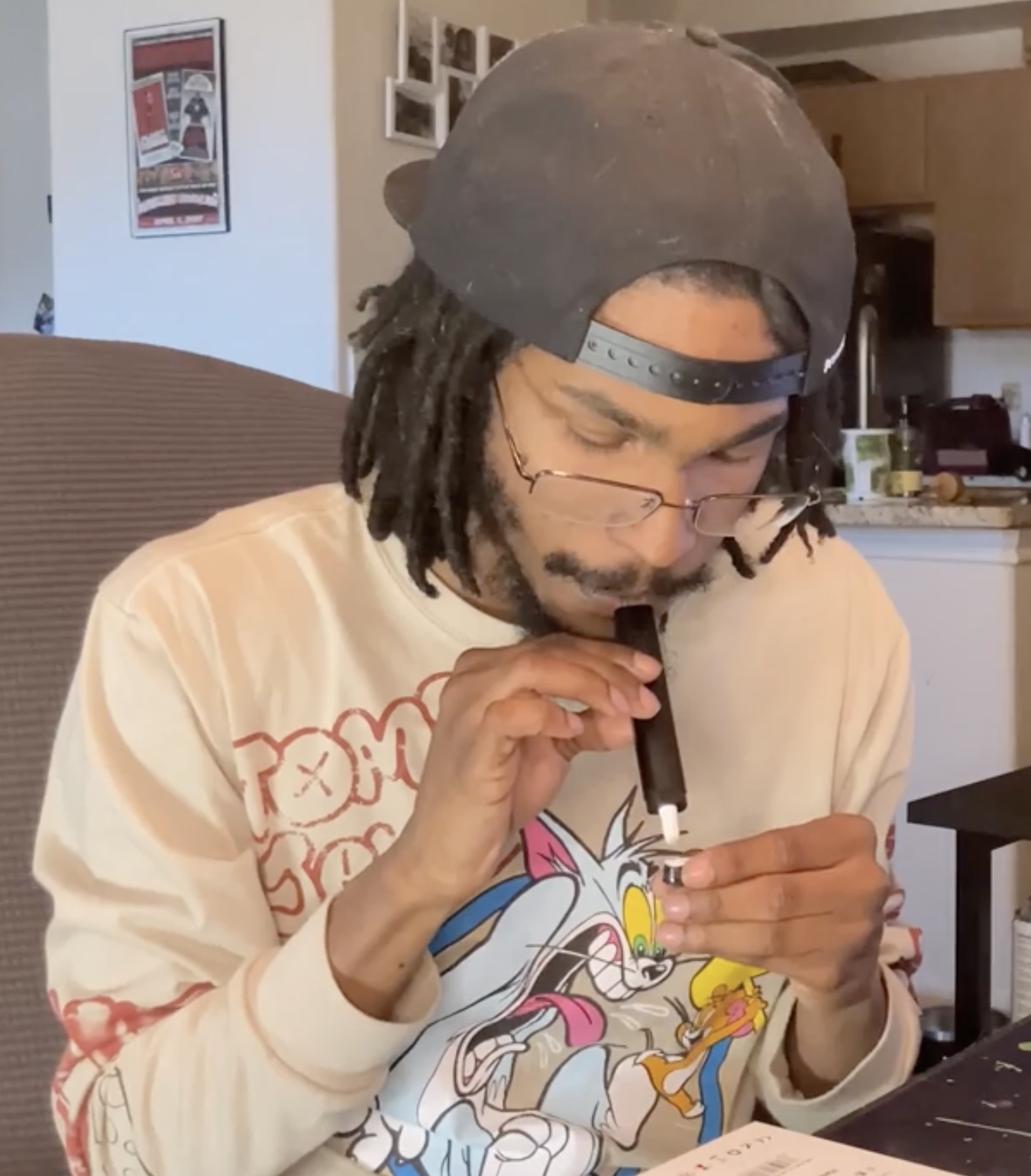 It's so helpful to communicate with the devices, good looking, ceramic and quarts choice on the torch. I love the glass mouth pieces, it makes all the difference in experience, amazing battery life.
Aduval
First looks and Impressions are 8/10 for looks and the feel of the device feels nice in the hand. The function on it works well 7/10 the cloud mode is a little roasty. Slidr device, I enjoy it
J.Vallejo
Torch is absolutely amazing. I really enjoy the clouds and the taste of the concentrate that I get with this vape pen. It also has great durability and the battery lasts quite some time.
hazyhulahigh420
I've gotta say hands down one of the best products I've tried that thing blew my dang head off. I wasn't expecting that cause most of these types of vapes don't blow out that much smoke.
yoodabbadabba420
This vaporizer is incredibly smooth and makes your concentrates even tastier!
mintybongwater
I love how it gives off great flavor
danielanthonyboro
FAQ About RELEAFY
RELEAFY has manufactured vaporizers for 10+ years and we have encountered all kinds of problems, here are the most important concerns that our customers care before closing the deal.
1. How to select a dab pen?
Because everyone has personal needs and budgets.
For entry-level customers, the Slidr dab straw is best for them.
For those who want to experience different flavors and smokes, there are Glow kit or Torch Kit for options. Once you ask yourself the right questions, you'll know which dab pen will meet your expectations and won't break the bank.
If you need assistance, please contact us at support@www.releafy.com and we will help you choose the right device.
2. Where can  I get the dab pen?
For wholesalers/distributors please contact with info@www.releafy.com or telephone:+86-18123874872
For retailers or individual customers please
click here
to bring it directly or contact us for the local distributor information.
3. Do dab pens smell?
RELEAFY Dab pens certainly do not smell as bad as smoking regular dry herb, but that doesn't mean you should blow them in the middle of Sunday mass. They are still vapor, and still smell enough to be problematic indoors if that is a concern.
4. Can concentrates be used in the RELEAFY's dab pen?
Yes, RELEAFY's dab pen is designed to be used for all kinds of concentrates.
5. If my dab pen doesn't work, can I return and get a new one for free? Who should I contact?
All RELEAFY products have 1 year warranty, if there is any problem with the product, you can contact us or RELEAFY local distributors to return it directly and get a new one.
6.Why does the dab pen body get hot?
After several dabs, the Torch 2.0 dab pen might get hot especially the cap part. Please wait several minutes if it gets too hot to touch.
7.What's the atmoizing core/chamber material?
Torch 2.0 dab pen kit comes with quartz and ceramic chambers.
Slidr and Glow dab pen kit come with quartz chambers.
8.Where is my order shipped from?
RELEAFY's products are manufactured at Shenzhen,China. We have two warehouses, China & US. So, we ship the products to you from China or US as your requirements.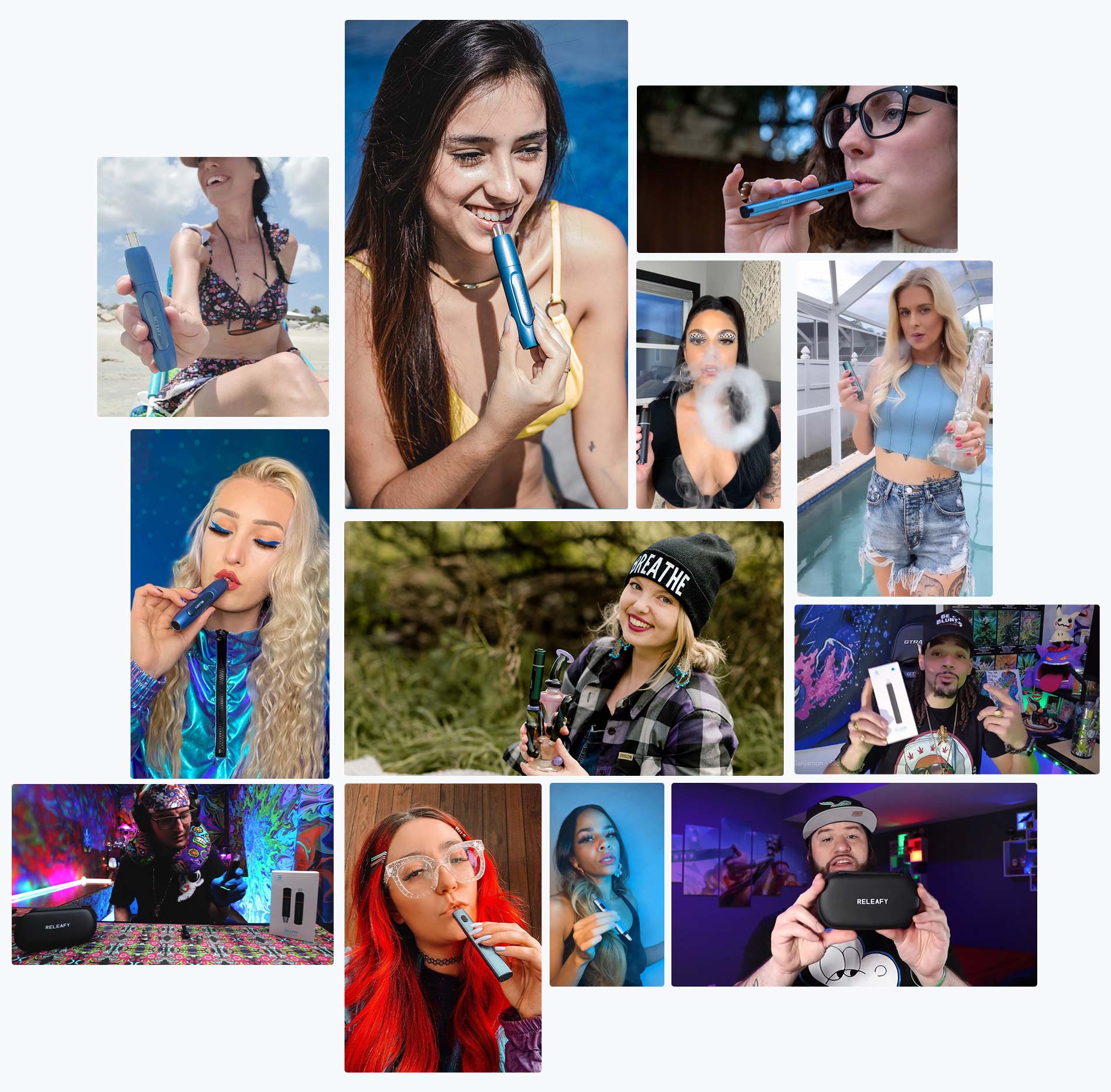 Need Help?
Contact us now and we will get back to you soon
Get In Touch With RELEAFY
for any inquiry
Subscribe For Newsletter
Sign up now for updates about new products, deals, news, and giveaways.