With the popularity of dabbing, more and more users are switching from burning flowers to dabbing. The operation process of burning flowers is simple and does not require too much skill. But the dab is completely different.
Dab pen has various functions and can be matched with different dab accessories and different concentrates. You can experience different effects and feelings when you try dabbing.
Temperature at the time of dabbing, even experienced patting enthusiasts need to explore to find the temperature value they like.
But this is definitely not a bad thing, because you can experience the strength of the concentrate at different temperatures of the dab pen according to your preferences, how long it lasts, the taste, the size of the vapor cloud, and so on. Because the temperature is too low to allow the cannabis concentrate to produce effects and vapor; the too high temperature will burn the concentrate and destroy its flavor of the concentrate.
RELEAFY takes you to know everything about high-temperature dabs and low-temperature dabs so that you can directly understand your favorite temperature.
High-temperature dab
Hot dab generally refers to temperatures above 400°F and below 900°F at the time of dabbing. When dabbed on high heat, the cannabis concentrate quickly vaporizes and produces a thick cloud of smoke. But high-temperature dabbing can also easily burn off the terpenes in the cannabis concentrate, affecting the flavor and effect.
450°F – 600°F (232°C – 315°C): The temperature most skilled dabbers will use, at this temperature setting you will experience a lower flavor profile but may produce higher cloud cover.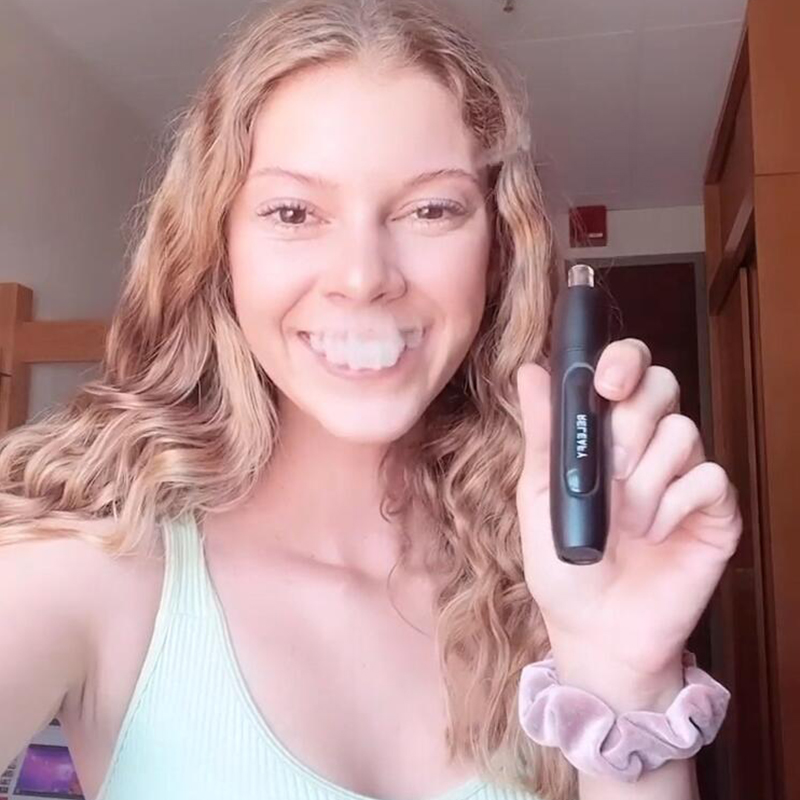 Low-temperature dab
Low-temperature dabbing is when you dab at temperatures below 450°F and above 300°F, as temperatures below 300 degrees cannot evaporate the concentrate (CBD has a boiling point of 320°F and THC has a boiling point of 315°F). The low-temperature dab allows you to enjoy the concentrate for longer, maintaining a balance between the effects and flavor of the cannabis concentrate.
315°F – 450°F (157°C – 232°C): Ideal for low-temperature application, this temperature range vaporizes the terpene profiles without burning them, resulting in the best flavors originally intended during the extraction process.
High-temperature dab pros
Can get a stronger effect
There are more and thicker vapor clouds
Less concentrate is attached to the heating core
High-temperature dab cons
The taste may be off
Risk of burning
More respiratory irritation
Spend less time patting
Low-temperature pros
Can bring more flavor
Less irritating to the respiratory tract
Can enjoy dabs for longer as the temperature is lower and the concentrate takes longer to evaporate
Low-temperature cons
Produces a small vapor cloud, for medical use you may need to consume more concentrate to be effective
Potency will be milder
There will be more concentration remaining on the heating core
Does dab temperature matter?
Your dabbing experience is directly related to the temperature of the dabbing.
The dab temperature determines the heating time, taste, and potency of your concentrate. You can choose a high-temperature dab or a low-temperature dab. It's like a scientific experiment that requires testing to find your favorite dab temperature.